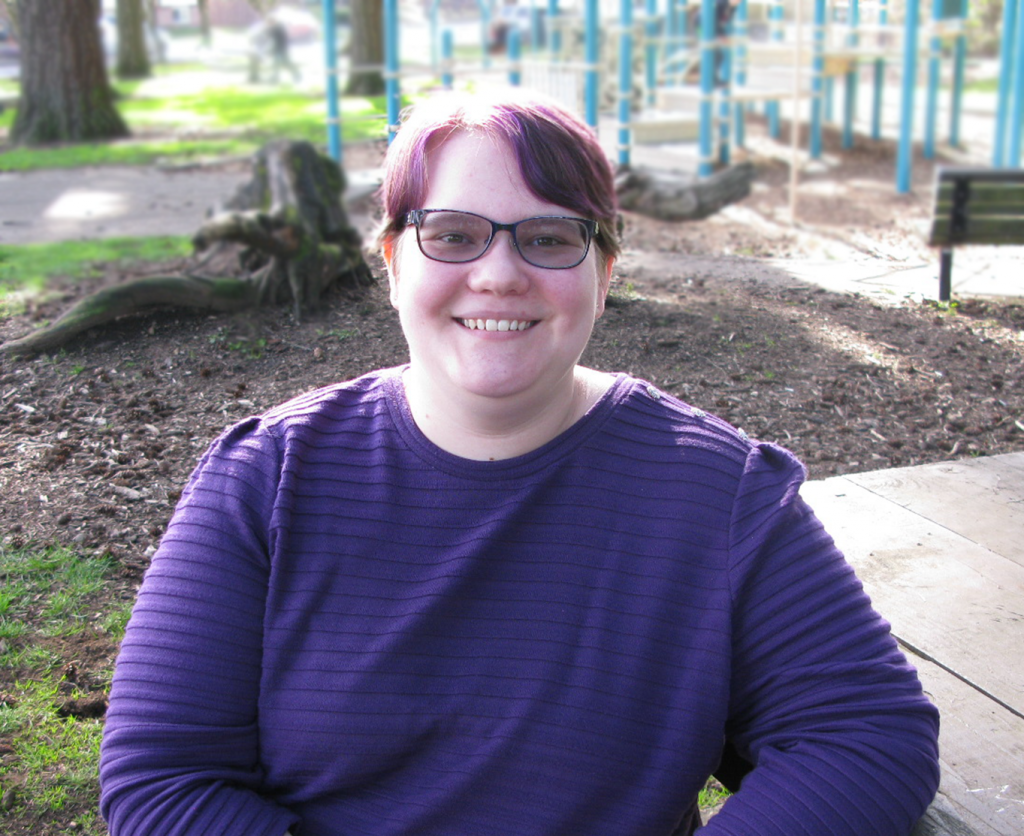 I've always had a love of video games, and when I took game design classes in high school and college my love and appreciation for the design process expanded exponentially.
Prior to taking that first class in high school, I had been taking animation and art classes as often as I could. When I saw the game design class, I decided to give it a shot since I love games and wanted to learn more about the building process. I thoroughly enjoyed that class, and was introduced to Skills USA because of it. My teacher told us about a game design competition that was open to students through Skills USA, and a partner and I decided to go for it. To our surprise, we ended up going to the state competition. While we did not get further than that, my love for game design continued to expand.
During the Summer before my senior year at WSU Vancouver, there was an event open to students to work together and build a game. I jumped right in when I heard about it. We worked together to build a 2D platformer called Huli for the June Summer Game Jam hosted by the Portland Indie Game Squad. When the group proposed working together again for the July Game Jam, I was all for it. That group has gone on to become CMDC Studios, a video game production group made up of WSU Vancouver students and alumni, with several games available to play on their itch.io page.
My specialty is designing assets for game environments and narrative design. For Huli, I designed the levers and collaborated with another designer to finalize the bounce flowers seen throughout the levels. When we worked on Dead Air, I wanted to expand my experience and assisted with the narrative design of this game. I found that a very fun experience, the process of designing a narrative to fit into and enhance the atmosphere of the game.
Most recently I worked as a designer for King of Space: Reconstruction of a Narrative Game. I helped come up with ideas for the logo of the project and later designed various assets. Some of those assets include game interfaces, an elephant teapot, an angry cucumber sandwich, and an animated landing page for the game itself. I also acted as the co-lead for the multimedia design team. Some of my jobs in that role was to attend weekly meetings and gather/distribute information to members of the design team and members of the project's leadership. I also checked in with various members of the team to see if there was anything I could do to help them in their work. I had a fantastic time working on King of Space with the Spring 2022 graduates of Washington State University Vancouver.